A

bout

Us
ASSOCIATED IDEAS BRINGS TO THE NEWSLETTER TABLE
"SOMETHING DIFFERENT".


Our very name says it - ideas! Our experience means we can inject an idea, see a potential story or discover a different slant that will work.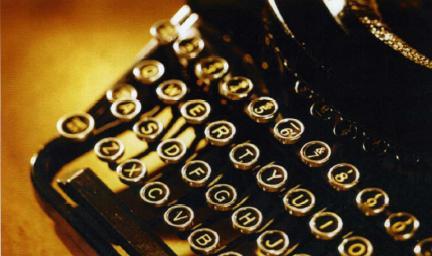 There is nothing "rocket-scientist" about producing good newsletters. It usually revolves around time and effort - two commodities that are often in short supply. In most companies a newsletter production is a "tacked-on" function to an employee's main game.
But at Associated Ideas, your newsletter is the only game in town. We put the time and effort in and take a pride in it.
Company history
After building a career as a copywriter in agencies in Sydney and Melbourne,
Roger Coles started Associated Ideas in 1981, with the intention of focusing on Business2Business and industrial companies, whom he felt needed a dose of creativity in their advertising and other business communication.
He has worked with many companies over the years, creating ad campaigns for trade magazines, newsletters, product brochures, writing corporate and training videos, writing and producing radio and television commercials and creating "something different" for clients who want to rise above the ruck.
Newsletters
In the last 16 years, Associated Ideas has built a business on writing, designing and producing newsletters for clients. Newsletters that sell, convince, explain - whatever a company needs to say to key stakeholders, like existing and potential customers, suppliers and employees.
Contact us
ASSOCIATED IDEAS PTY LTD
19 Pacific Drive
Aspendale Gardens 3195
E-mail:
terry@assocideas.com.au
E-mail:
roger@assocideas.com.au